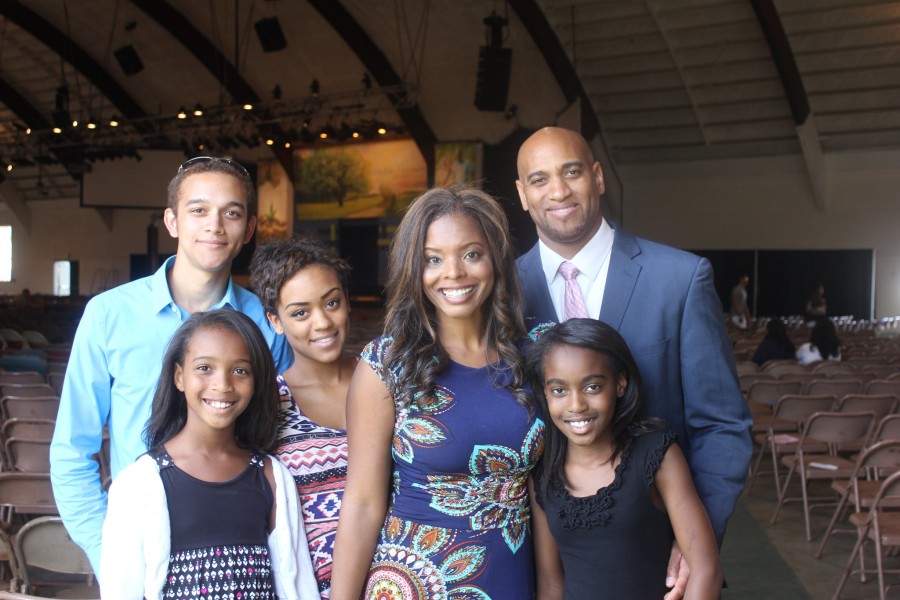 In 1995 Ivor Myers was part of a four man Hip Hop Group signed to EMI Records. In that same year Ivor had an encounter with the Word of God. He walked away from the industry and is now serving the Lord Jesus Christ. He is currently pastoring the Templeton Hills Seventh-day Adventist church in Templeton California, where he, his wife and four children also live.
As Speaker/Director of Power of the Lamb Ministries, Ivor and his wife Atonte have dedicated themselves to the spreading of the three angel's messages. Power of the Lamb Ministries seeks to uplift Christ as the only hope of salvation, and to connect people with the power of the Lamb to become new creatures in Christ. Ivor and Atonte co-host the 3ABN program Battles of Faith. As a result of their ministry, several other ministries are having a profound effect on many people.
Operation Global Rain was launched in 2007 as a call to prayer for reformation and revival. As a result, over 1800 churches in over 90 countries participated in this 10 day simultaneous prayer event. Operation Global Rain has brought about revival in the hearts of many people in many countries.
ARME Bible Camp was launched in 2009. The purpose of this ministry is to teach the people of God how to study the bible for themselves. This ministry has grown exponentially in a very short period of time.